Comair Fairchild SA-227AC Metro III N459AM (c/n AC-700)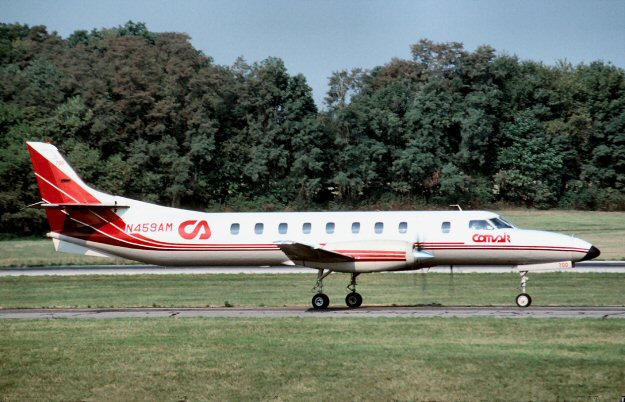 In the early 1980s Comair continued to grow and in April 1983 introduced the Metro III to its
fleet. The SA-227 was a pressurized version with longer range and enabled Comair to expand
its radius of operations from its Cincinatti hub. Its fleet of this cigar-shaped mini airliner grew to
more than 20 units by the mid 1990s. N459AM was delivered new in 1988 and is seen above
at the Greater Cincinatti Airport in Covington, Kentucky in August 1991 in this shot by Frank C.
Duarte, Jr.