Comair Embraer EMB-110P1 Bandeirante N60CZ (c/n 110375)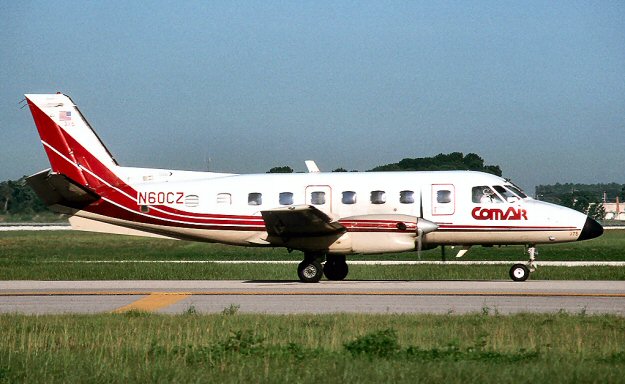 In 1981 Comair went public and got listed on the NASDAQ Stock Exchange. Even before that
event it had ordered two Embraer Bandeirants, the forerunners of a fleet of a dozen or so of these
efficient 18-pax Brazilian turboprop machines eventually to be operated. By now it had become
the regional carrier of note throughout the Ohio Valley, and south into West Virginia. Seen above
in August 1991 is one of the first delivered, although this shot, by Frank C. Duarte, Jr was taken
in Orlando, Florida, after the airline had developed (in 1987) a divison operating out of Orlando
and serving Florida, Birmingham and the Bahamas regions.