Comair Canadair CL-600-2D24 Regiuonal Jet CRJ900 N693CA (c/n 15096)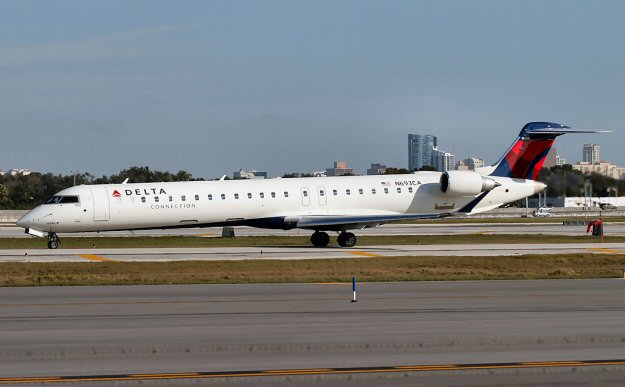 Now stretched to accomodate 80 passengers, the 900 series Bombardier regional Jet has little
similarity to the original Canadair CL-600 Challenger business jet from which it was evolved.
Comair eventually acquired an astonishing 150+ of these Bombardier regional range airliners
of various marques. Ben Wang's nice shot above was taken at Ft.Lauderdale-Hollywood
International Airport in January 2008 as this dash 900 was departing on a flight back to hub
headquarters, Cincinnati's Covington Airport. Comair continues (2008) to provide regional
service for its parent, Delta Air Lines and, whenever I fly out of my own home port of Raleigh/
Durham (RDU) on Delta, it is invariably a Comair CRJ that I board.