Comair Canadair 2B19 Regional Jet CRJ200ER N451CA (c/n 7562)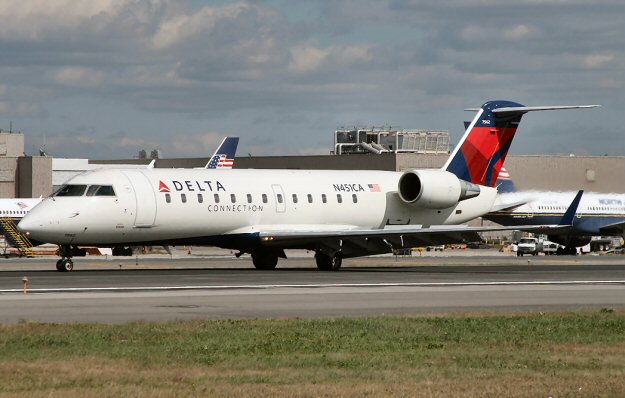 Basically a CRJ-100 with CF34-34B1 engines, the dash 200, like the earlier 100 comes in ER
(Extended Range) and LR (Long Range) versions. Comairs seventeen examples are all of the
ER variety. Ben Wang's shot (above) was taken at John F. Kennedy International in October
2008 after the aircraft had reverted to standard livery, having been flying for some time in 25th
Anniversary (of the airline's foundation) colors. In October 1999, Comair was bought out by
Delta and is now a wholly owned subsidiary.