Colonial Airlines Douglas DC-3-227B N21795 (c/n 2200)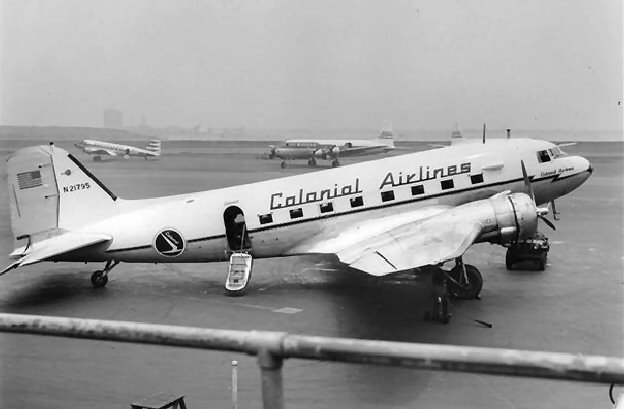 Rare shot from the Mike Sparkman collection showing a DC-3 at Logan Airport in the final livery
of the airline just before its merger with Eastern Air Lines. N21795 was a former American Airlines
machine acquired by Colonial in 1948. It was one retained by Eastern after the buy-out, but, at that
time (1956), the DC-3s were being phased out anyway, and hence it was only with EAL for a few
months before becoming N9313R with Remmert Werner. It spent some time with Basler Air and
then had a couple more US registrations after that (N92U, N573R). It was still current into the
1990s but I am not sure of its final fate.