Chicago & Southern Air Lines Douglas DC-3-322 NC25628 (c/n 2233)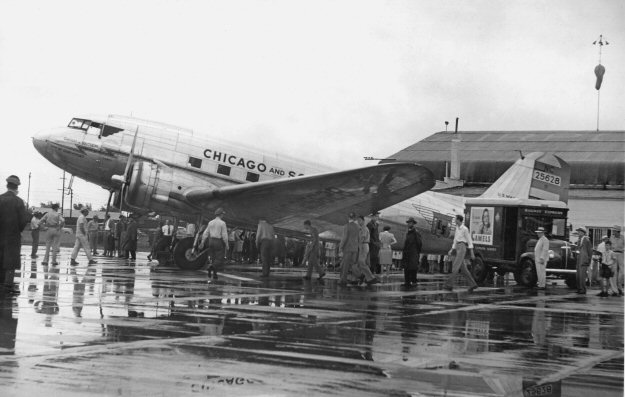 This rare shot is from the Allan Hammons collection and depicts NC25628

'City of Shreveport'


at Greenwood Municipal Airport in 1944 on the occasion of the resumption of service interrupted
by the US's entry into WW II. This aircraft was later renamed

'City of New Orleans'

and, like
the remainder of the C&S fleet, transferred to the asset register of Delta Air Lines in May 1953.
These DC-3s were not kept by Delta very long and c/n 2233 was soon sold off to the Oklahoma
Pipeline Construction Division of the Beldex Corporation as an executive transport whence it be-
came N85B. It had a very short life there as it was unfortunately destroyed in a hangar fire at
Calgary Municipal Airport along with an Avro Anson and a DH 104 Dove on December 1954.