Chicago Helicopter Aiorlines Sikorsky S-61L N301Y (C/n 61-032)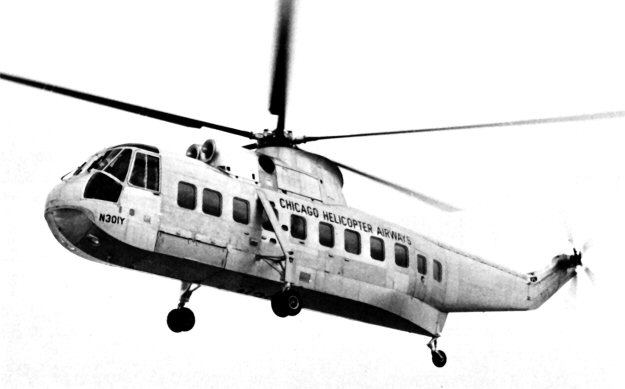 Flushed with the success of its Midway to O'Hare business, CHA order three Sikorsky S-61Ls in
1959. Unfortunately once most of the airlines had accomplished their moves from Midway to the
new Chicago Airport, traffic declined considerably and the company postponed delivery of these
large helicopters until 1962. The development of high speed freeways in and around the Chicago
area, plus the loss of air mail subsidies spelled the doom of not only CHA, but all the helicopter
airlines. CHA wentout of business sometime in the 1970s.