Chicago Helicopter Airways Sikorsky S-58 N865 (c/n unknown)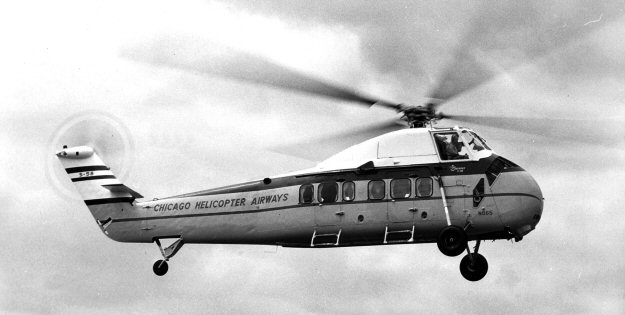 In the mid 1950s CHA expanded its service from Midway to include not only the new Airport at
O'Hare, but also to Meigs Field on Chicago's waterfront and to Gary, Indiana in the south and
Winnetka in the north. To accomodate these new routes a fleet of S-58s was acquired. The above
shot is courtesy of United Aircraft. The S-58 was basically a scaled-up version of the S-55 offering
a little less noise for passengers.