Chicago & Southern Air Lines Douglas DC-3-G202A N44881 (c/n 4988)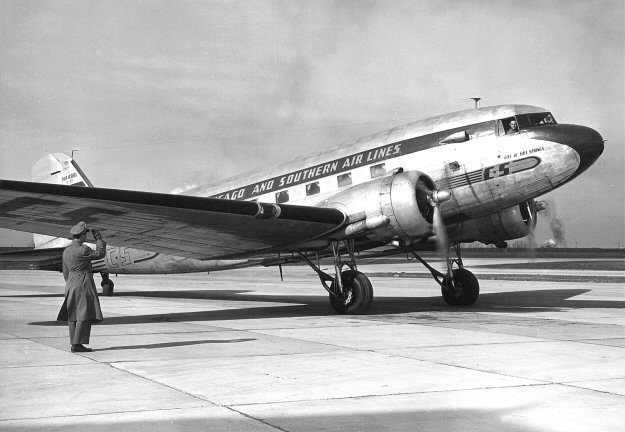 In 1946 C & S discarded their old orange and black livery for a new green and yellow one.
N44881 was the ex-American Airlines DC-3 NC14278 which had been "drafted" into the
U.S. Army Air Corps (as it was then) as a C-49J-DO. Upon release it went to Chicago &
Southern, and was named "City of Hot Springs". It was later used by both TWA and Delta
before going on to become an executive transport for a series of companies as N59G.