Chicago & Southern Air Lines Lockheed 10-B Electra NC14962 (c/n 1040)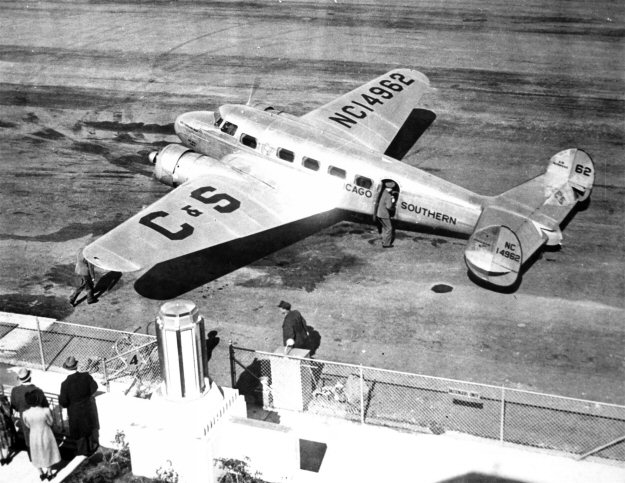 The above is a rare photograph and illustrates a Lockheed 10-B which Chicago & Southern
acquired from Eastern Air Lines in 1937 to augment the fleet of new ones it purchased from
Lockheed the previous year. The more commonly illustrated image of one of these (NC16022
- c/n 1057) appears below. The Electras were the "latest thing" in luxury air transport at the
time and their introduction was a sign of how well Carleton Putnam's service was being received
on "The Valley Level Route" between Chicago and New Orleans. The Electras were to soldier
on until replaced by the DC-3 in 1940. C & S's color scheme was an orange cheatline and nose
cone outlined in black.