Central Airlines Stinson A NC15108 (c/n 9108)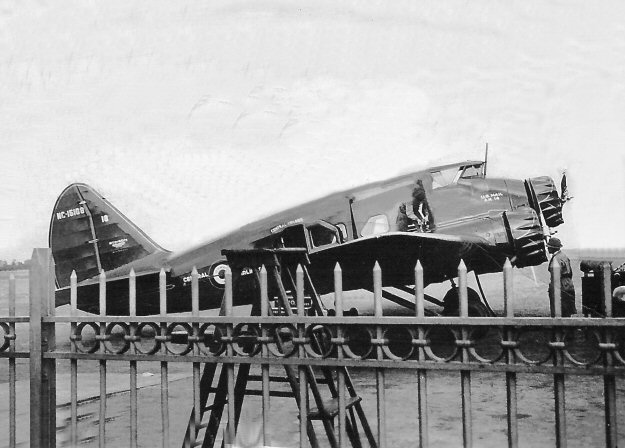 As indicated in the narrative for the prior entry, photographs of Central Airlines Stinson As are
rare. This shot, from the album of Dan Shelton, was probably taken at Pittsburgh, circa 1935.
The U.S. Air Mail A.M.14 titling appears on the nose. This 457 mile long route ran from Wash-
ington D.C. to Detroit. So far as I can tell, they were used after the merger with Pennsylvania
Airlines (forming Pennsylvania Central Airlines) until about 1938 by which time PCA replaced
them with Boeing 247-Ds.