Catalina Seaplanes Grumman G-21A Goose N12CS (c/n 1085)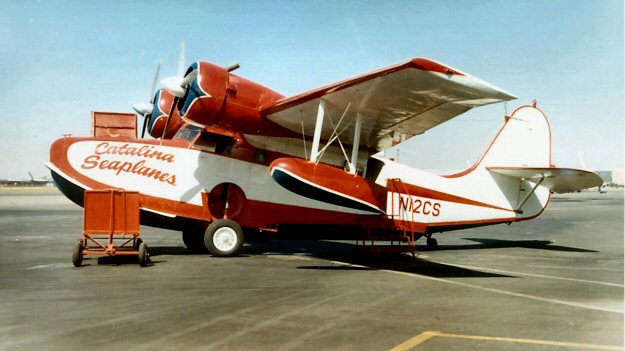 Catalina Seaplanes took over the Catalina Channel Airlines operation in 1966. It was owned by
Fred Rosen and Charlie Steelwell, who ran the "Big White Steamer" steamship which ran between
Long Beach and Catalina. It wasn't particularly big (about the size of the Manly Ferry, for you
Sydneysiders), but it certainly was white! Anyway, after building a new ramp at Cabrillo Mole for
the Grummans, it proved to be too dangerous to use and the company reverted to the old Pebbly
Beach ramp previously used by Catalina Channel. Catalina Seaplanes folded in 1972.