Catalina Pacific Airlines Douglas DC-3 N18101 (c/n 1959)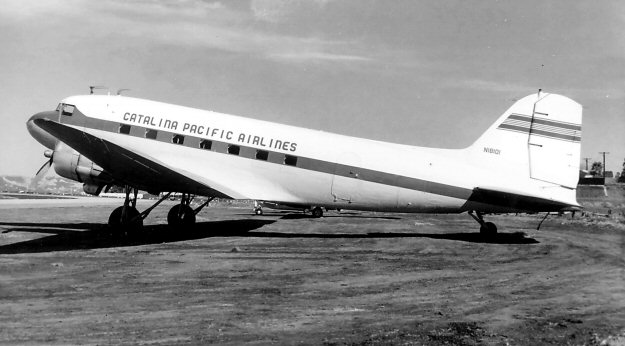 An even smaller outfit was Catalina Pacific Airlines which had this, and one other DC-3. It flew
two morning trips and two evening trips from Burbank to Catalina. One of the returning evening
schedules stopped in Torrance (where this image was taken in 1959). I suspect the line only ran
for one or two seasons. This old bird was originally delivered to Western Air Express as a Douglas
DST-A207 and is the example to I use to illustrate that airline's pre-war DC-3. It was around
for many years after its service with Catalina Pacific but whether it is still active or not I don't know.