Catalina Channel Airlines Grumman G-21A Goose N2767A (c/n 1021)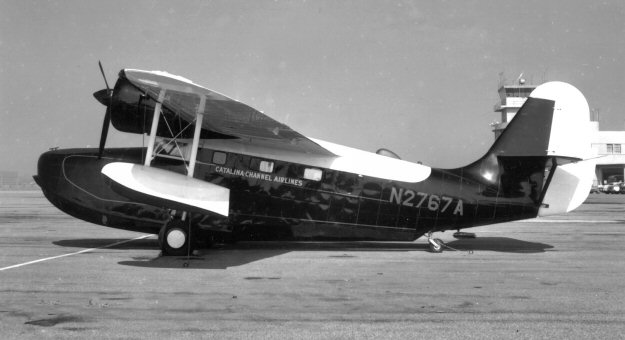 In the late 1950s and early 1960s, Grumman Goose based airlines seemed to pop up overnight at
Long Beach Airport. Almost every trip there would produce another "airline". Catalina Channel was
founded in 1959 by an ex Avalon Air Transport pilot, Bob Hanley. He was the first to develop and
use the ramp at Pebbly Beach on Catalina Island, versus taxiing to the dock in the Harbor at Avalon.
A myriad of different liveries was used over the years and, rather than depict them on my entry, I
urge you to visit Chris Bell's site at http://catalinagoose.homestead.com/airlines2.html for every-
thing you ever wanted to know about Catalina Channel and, in fact, all the other "Goose" airlines plying
the 26 mile strip of ocean between the mainland and Catalina Island.