Cascade Airways Fairchild Swearingen SA-227AC Metro III N1014T (c/n AC-432B)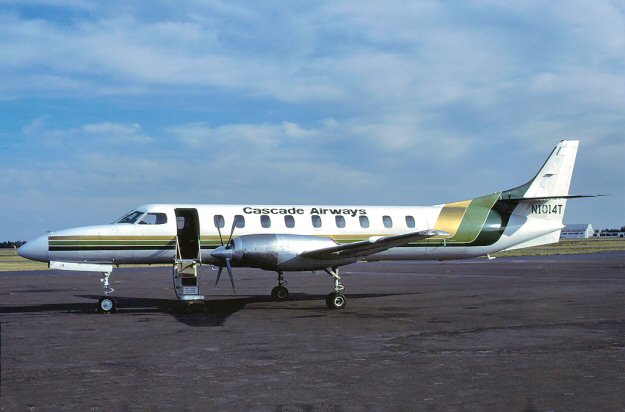 Cascade acquired a number of Metro IIIs in the early 1980s. Six of them were ordered new
from Fairchilds, although several previously owned machines were later added, including N1014T
seen above in this nice shot by Eduard Marmet taken at home base Spokane International in Aug-
gust 1983. This aircraft was leased from Houston Aircraft Leasing. By this time Medford and
Eugene, Oregon had been added to the route structure, and Cascade made the claim, at the time
to be the "Northwest's Largest Commuter".