Cascade Airways Embraer EMB-110P1 Bandeirante N108CA (c/n 110.241)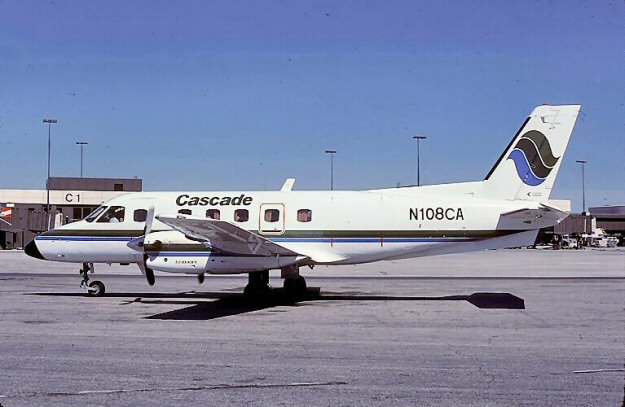 By the late 1970s Cascade began upgrading its equipment from the unpressurized Beech 99s to
a modest fleet of three Bandeirantes. Some sources report Cascade as having operated up to
six Bandeirantes, but I can find evidence of them only owning N101RA, N107CA and N108CA.
In fact, it was decided not to adopt this aircraft as the de facto turbo prop machine, (that honor
going to the Fairchild Swearingen Metro III) and by 1983 they had been sold off. N108CA
seen above in this shot via Bob Walters was delivered new from Brazil in 1980.