Cascade Airways British Aerospace BAe748 Srs 2B N117CA (c/n 1781)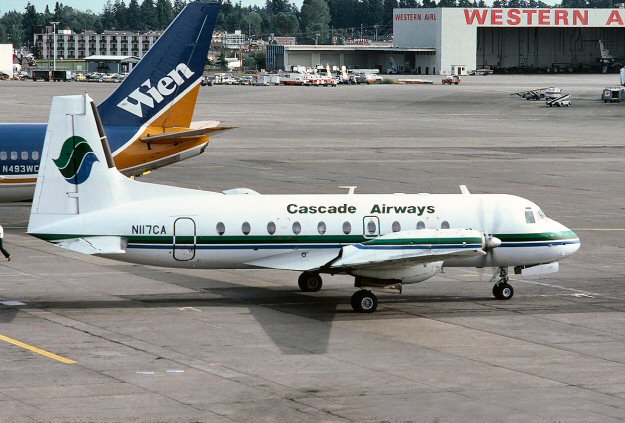 To service the medium density routes, Cascade, in 1981, ordered three new BAe748s from
British Aerospace. N117CA was the first one delivered and is seen here at Seattle-Tacoma
International in September of 1983 in the above shot by Gerald Helmer. In the event, the
airline filed for Chapter 11 bankruptcy before the third 748 could be delivered and N117CA
operated solely with sister craft N118CA from 1981 to 1986.