Capital Airlines Douglas DC-3S "Super DC-3" N16019 (c/n 43193)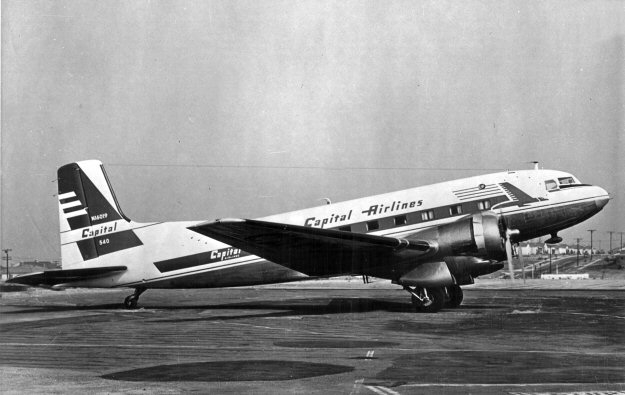 In the late 1940s Douglas decided to update the DC-3 as a sort of Convairliner competitor. Only
three machines were ever converted for civil use, although the US Navy did convert about 100
R4D-5s and D-6s to R4D8 "Super" status. Capital was the only airline to use them and did so for
just a couple of years. N16109 was built as a DC-3-178 for American Airlines in 1936 (c/n 1557).
Capital had it converted by Douglas. The cost was about half that of a new Convair 340 - but then,
it was about half the aircraft when done!