Capital Airlines Douglas DC-3 NC 33678 (c/n 4133)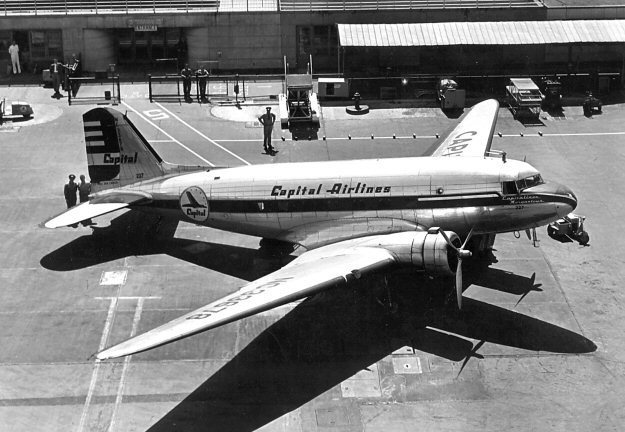 This has long been one of my favorite airliner photos (courtesy Capital Airlines). It depicts
"

Capitaliner Morgantown

" (fleet number 227) loading at Washington National Airport, circa
1948, just after the airline changed its name from Pennsylvania-Central Airlines in April of that
year. The aircraft had been delivered new to PCA in 1941 but almost immediately impressed
into USAAF service as C-48H-DO (42-38328). Upon its release from the military it re-joined
Pennsylvania-Central and then passed on to Capital, who sold it in 1959 to Interstate Airmotive,
Inc as an executive transport. .