Canadian Colonial Airways Douglas DC-3-270 NC21750 (c/n 2126)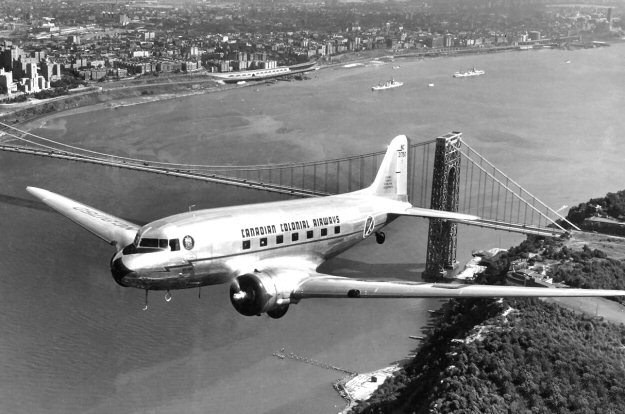 NC21750 was delivered new in May 1939 and was purchased by American Airlines for use in their
Canadian Colonial Division. The carrier operated four DC-3s and these were augmented by the two
DC-2s still in the fleet at that time. In October of that year the Canadian Colonial Airways entity was
taken over by a group of investors led by Sigmund Janas who formed a new corporate structure and
the head office was relocated from Montreal to New York City. In 1942 the airline name was changed
to Colonial Airlines (qv) and all ties to American were severed. In the event, NC21750 was not one
of the aircraft absorbed into Colonial's fleet, but went to Pan American's African Division instead. It
was consequently destroyed in a crash at Khartoum Airport during WW II. The shot above came from
LIFE magazine and the photographer was Margaret Bourke-White.