California Central Airlines Curtiss C-46 N9515C (c/n 147)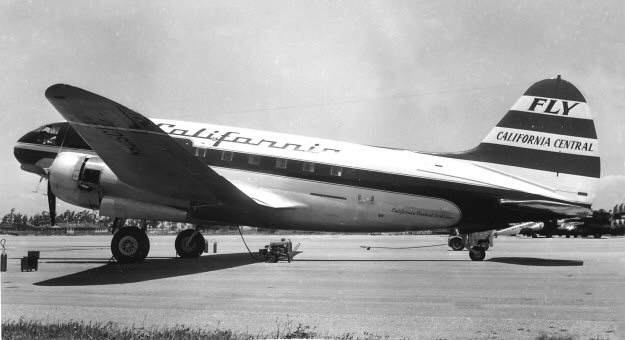 CCA leased this C-46A-55-CK (ex 43-47076) in 1958 from Trans Global Airlines. C-46s on the
whole did not find favor with either the airlines (or the FAA) for scheduled passenger operations, but,
although this aircraft had been operated by AAXICO as a freighter (as N7764B) I suspect that CCA
did operate it on passenger services. Bill Larkins saw it at Long Beach (below) in August 1957 with
"Super C" on the forward fuselage, sans tail titling. Striking paint job, yes?