Vercoa Air Service Beechcraft 99 N317VA (c/n U-72)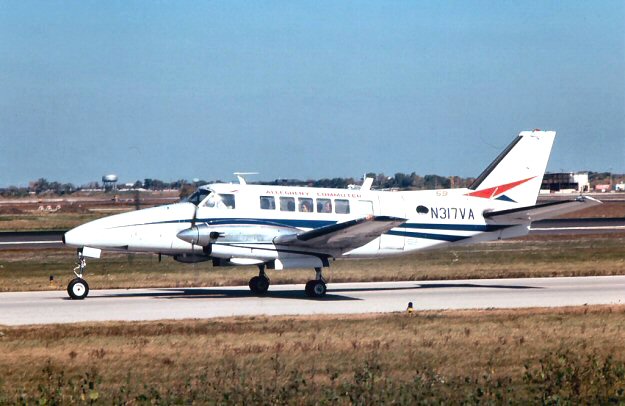 Vercoa (Vermillion County Air Service) was established as an FBO in Danville, Ill in the 1950s
and in 1956 was taken over by William and Marilyn Britt in 1956. Scheduled services between
Danville and Chicago commenced in 1964. In 1968 Vercoa began a contract with Allegheny
Airlines and became part of Allegheny Commuter Services to provide service between the two
afore-mentioned stations. It was one of the three original lines (the others were Henson Aviation
and Pocono Airlines) to operate as Allegheny Commuter. Seen here are two shots from the Gary
C. Orlando collection showing (above) the Beech in early Allegheny Commuter livery at Chicago's
O'Hare in 1971, and (below) in latter-day markings, at Moline Quad City International in March
1980 (although by this time the corporate name had changed to Britt Airlines). .