Britt Airways Swearingen SA226TC Metroliner N330BA (c/n TC-347)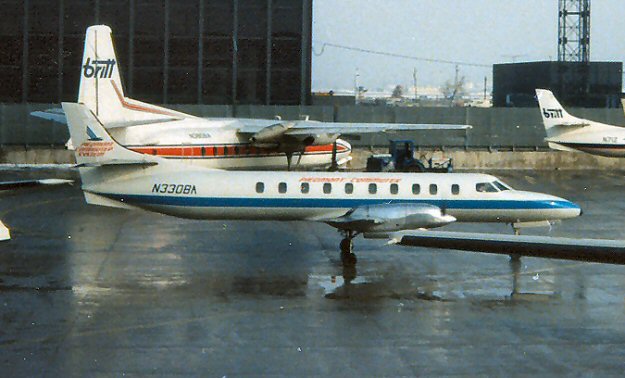 In 1984 Britt was approached by Piedmont to become a Piedmont Commuter to link Dayton, Ohio
with several smaller cities. The above shot, from Britt Airways historian Gary C., Orlando, shows
N330BA in full Piedmont livery amid a plethora of other Britt machines at O'Hare in February 1986.
The "Piedmont Connection' was severed when PeoplExpress acquired Britt and Piedmont did not
want its chief competitor to profit from this former alliance.