Britt Airways Swearingen SA226TC Metroliiner N322BA (c/n TC-261)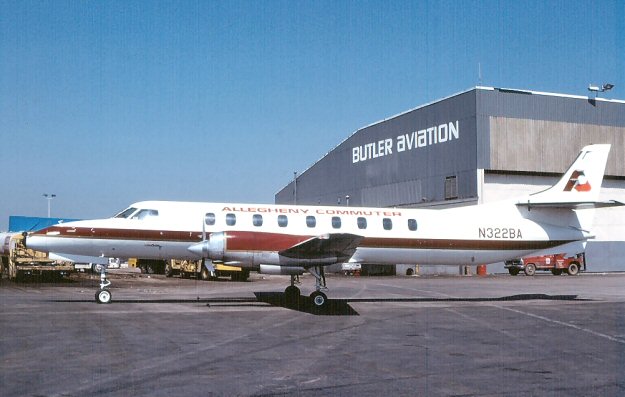 By August of 1978 Britt Airways began receiving the first of what would become a fleet of almost
twenty Metro IIs. The first to be delivered was N322BA, seen above at O'Hare in 1980 in this
shot from the Gary C. Orlando collection. Intended, ostensibly, to be operated on the Allegheny
Commuter Services division of the airline (as opposed to its separate ex-Ozark routes) it was not,
in fact, operated on those schedules and was the only Metro to be painted in full Allegheny Commuter
colors.