Britt Airways Swearingen SA226TC Metroliiner N329BA (c/n TC-238)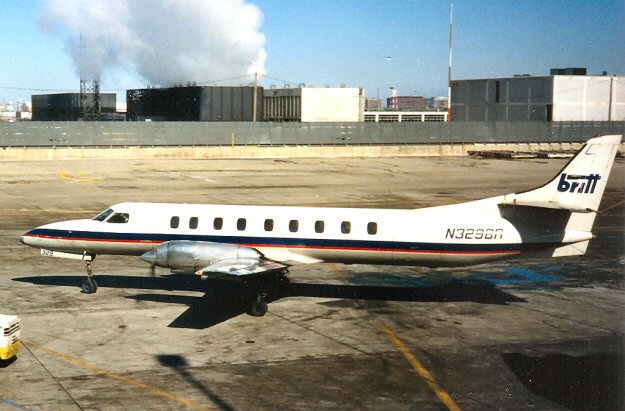 Metroliners continued to be added to the Britt fleet throughout the late 1970s and 1980s, most
of them being "previously owned". N329BA had originally been built as LV-MDD for LAPA
but came to Britt from Inland Empire Airlines where it had been registered N5436M . Gary C.
Orlando, who has provided me with just about all of this historic Britt Airways material, took the
above photo at O'Hare in January 1989 jusdt as the airline was about to end its Chicago O'Hare
operation (and be absorbed into the Continental Express family).