Britt Airways Fairchild F-27 Friendship N381BA (c/n 115)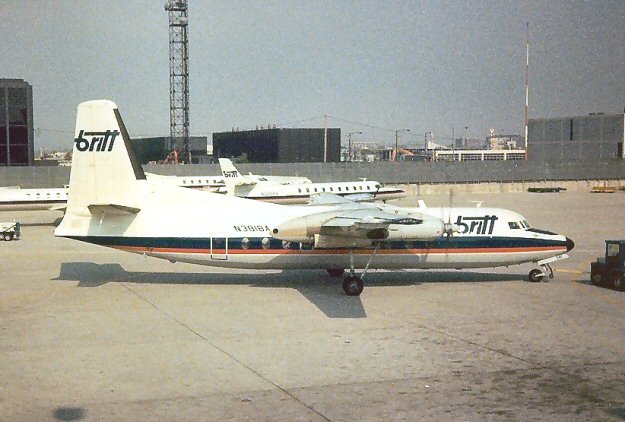 In 1982 Britt was in the market for additional FH-227s but the supply of the stretched F-27s had
more or less dried up. They were able to secure, instead, a couple of older Fairchild-built F-27s
which had wound up in Germany. N381BA was the former D-BOOM, although had originally
been built for Allegheny back in 1965 as N2704J. The above shot of the second one acquired
was taken at Chicago's O'Hare in 1986 by Gary C. Orlando. Other F-27s were eventually bought
from various sources, and a total of nine were used at one time or another.