Britt Airways Fairchild-Hiller FH-227 Friendship N377NE (c/n 510)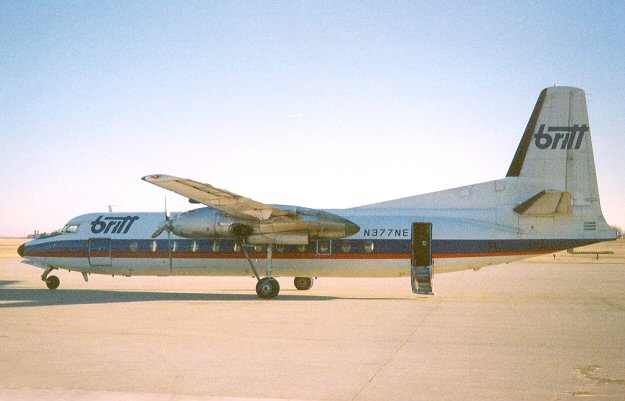 By 1980 passenger loads on Britt's routes demanded that the carrier seek larger equipment, and, as
a result, some FH-227s were acquired from New England Airways. Six of the stretched Friendships
would eventually be operated by the line, two of which were ex-Ozark aircraft. N377NE, seen
above at Bloomington, Indiana in January 1989 was the third to enter service (photo by Gary C. Orlando).