Bowen Air Lines Lockheed 5B Vega NC161W (c/n 127)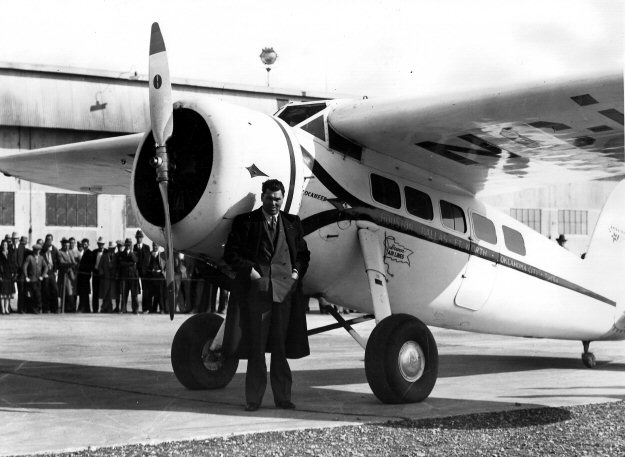 This rare shot is from the History of Aviation Collection at the University of Texas at Dallas. It is
the only shot I have ever seen showing an aircraft actually showing Bowen Air Lines titling (see
enlargement below). The photo was taken on 8 January 1931 and shows boxer Jack Dempsey
when he flew into Dallas to referee a wrestling match. I am not absolutely positive that it this
machine is, in fact, NC161W but arrived at this conclusion through deduction. The other two
Vega 5Bs which Bowen had were NC107W (which was not acquired by the airline until later)
and NC160W which was destroyed by a tornado at Houston on 1 August 1930. Assuming that
this is, therefore, NC161W, this aircraft was sold in the mid 1930s to Lineas Aereas Mineras in
Mexico as XA-DAM.