Bowen Air Lines Detroit-Lockheed DL-1 Vega NC8496 (c/n 157)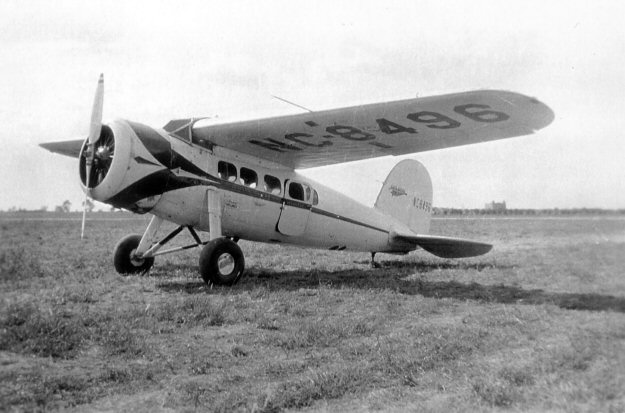 Temple Bowen was a tough old bus operator who had founded Texas Air Transport in 1927. He
was awarded the old Civil Air Mail (CAM) contracts 21 and 22 which provided mail service from
Dallas to Galveston and passenger/mail service between Dallas and Brownsville in 1928 using seven
Pitcairn Mailwings. Service was expanded in 1929 to include San Antonio and El Paso. . In 1930
Bowen sold Texas Air Transport to Southern Air Transport (which later became American Airways)
for $175,000, which was a pot of change in those days. He then purchased five Lockheed Vegas
(three 5Bs and two DL-1s) and began service on 1 October 1930 from Ft. Worth to Houston via
Dallas, as Bowen Air Lines. The schedules were timed to link up with a rail connection to Browns-
ville. By 1931 the route had expanded north to Tulsa, Oklahoma. Bowen was a bit of a speed
freak and later acquired a Lockheed Sirius, a Lockheed Orion and two Vultee V-1s. When, in
1931, (before the re-letting of the air mail contracts) the Post Office Department franked its letters
with "Fly With The Air Mail" (which Bowen claimed was "free advertising" for American Airways -
he had a point), he countered with a message painted on his aircraft which said "Fly Past The Air
Mail! which his Vegas and Orion were clearly able to do! The shot above does not show this
Vega in Bowen markings, per se, although it

was

one of the aircraft delivered new to him in 1930.
This image is from the collection of Donald R. Posey and came from his father's album. When
Temple Bowen failed to gain a new Air Mail contract under the new 1934 allocations he closed his
airline in March 1936. The Vegas were sold to Braniff and the Vultees went to the newly formed
American Airlines (the Air Mail outcome of the old American Airlines). For more on the 1934 Air
Mail fiasco see my entry on the American Airlines Curtiss Condor.