Boston-Maine/Central Vermont Airways Stinson SM-6000 NC975W (c/n 5006)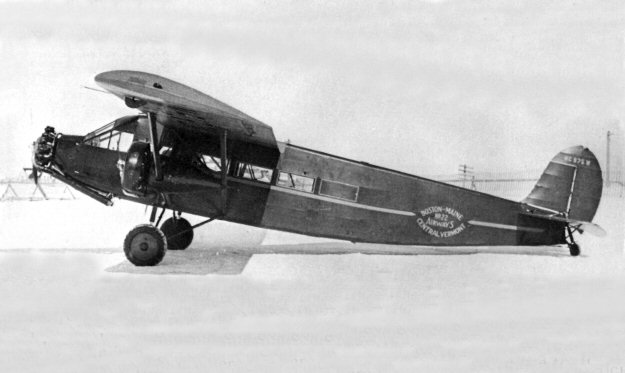 Boston-Maine Airways was incorporated on 1 August 1931 as a subsidiary of both the Boston &
Maine and Maine Central Railroad Companies. It had no equipment of its own, but was operated
by Pan American Airways' aircraft and crew. Its route was from Boston to Bangor, Maine, via
Portland. This operation was discontinued in 1932 but resurrected on 11 Aug 1933 as Boston-
Maine Airways, this time with its own equipment in the shape of two Stinson SM-6000s, (the so-
called Stinson T). Meanwhile the Central Vermont Railroad had also floated its own airline, named,
not implausibly, Central Vermont Airways. These two lines combined in 1934 to form Boston-Maine
/Central Vermont Airways with a through route from Boston to Montreal, via Bangor and Burlington.
The above reproduction came from a Northeast Airlines "

Weathervane

" house organ.