Bonanza Air Lines Douglas DC-3 N485 (c/n 4848)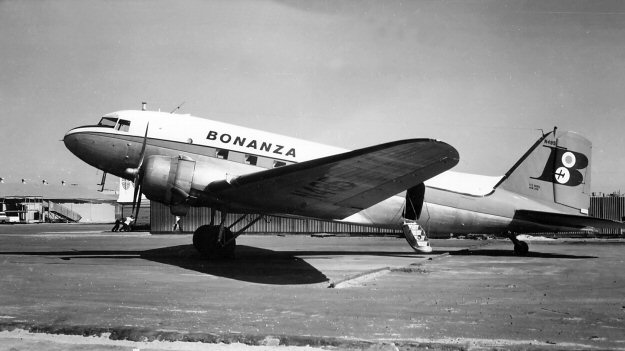 By the late 1950s Bonanza had been granted a Los Angeles to Phoenix route (albeit with stops
in Riverside and Blythe in order not to compete too much with the big boys). Around about 1958
the livery was changed to the orange cheat-line with the big "B" on the tail scheme as seen on this
DC-3 at LAX in 1959. The fleet was also re-registered at this time, N485 being the previous
N15564.