Bar Harbor Airlines Beech 1900C N311BH (c/n UB-16)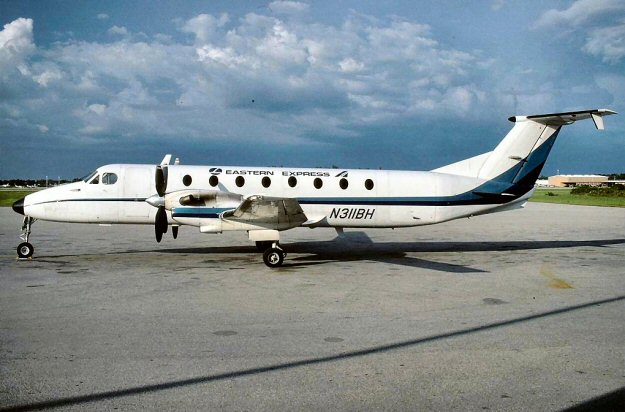 So enamored were Bar Harbor with the Beech 99 (I wasn't, as a passenger in them) that when, in
1985 they entered into a code-share agreement with Eastern Airlines, they opted to augment their
fleet of 99s with sixteen or so of this nineteen seat enhanced model 1900C. In fact, along with
Cascade Airlines, they were the launch customer. The above shot, by Frank Schaefer was taken
at Naples Municipal Airport in August 1988. By that time Bar Harbor had merged with PBA and
this machine was being operated on the "Southern System" of this combined network, under the
Eastern Express banner.