Bar Harbor Airlines Saab-Fairchild SF340A N404BH (c/n 061)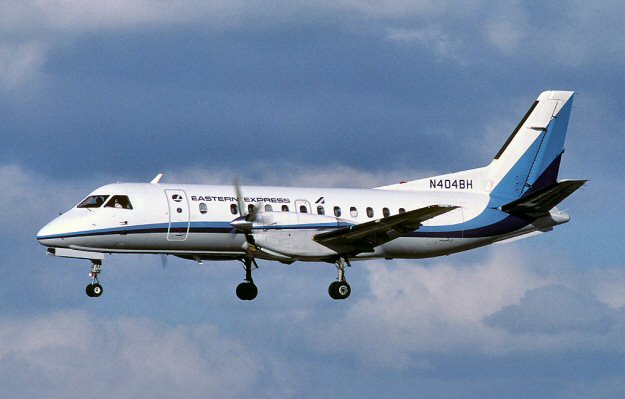 In 1985 Bar Harbor began to operate its flights under a code-share agreement with Eastern Airlines.
When, therefore, in 1986, a fleet of Saab 340As (built under license by Fairchilds) was acquired,
these were delivered in full Eastern Express livery, as seen in the above shot by Rolf Wallner taken
as N404BH was on short finals into Miami International in February of 1989. In 1987 Texas air
Corporation had acquired a 50% holding of Bar Harbor Airlines and merged its previously acquired
interest in Provincetown-Boston Airline (through its purchase of PEOPLExpress) into the New England
carrier, basically as a subsidiary. Three hubs were established at Boston, Miami and Philadelphia.
The Miami, or Southern System routes (in which the above Saab was operating) served a network of
cities radiating from Miami mostly in Florida.