Bar Harbor Airlines Cessna 402A N4559Q (c/n 402-0059)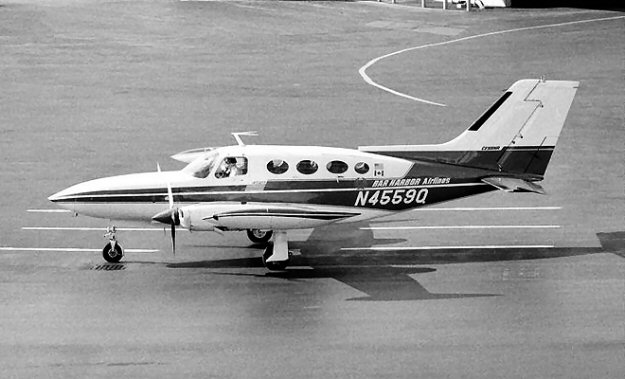 Bar Harbor Airlines was founded by Thomas and Joseph Caruso as Bar Harbor Airways in the
1940s, flying charters and sight seeing flights from the Bar Harbor town dock. Just what aircraft
types were used in the charter days I am not sure. Scheduled operations commenced in 1968
and in 1971 the company moved its base to the Hancock County Airport near Bar Harbor, and
changed the corporate title to "Airlines". . The first route was from Bar Harbor to Boston and
was used by a number of executives living in the resort area and working in Beantown. Services
were operated initially by a fleet of some 15 or so Cessna 402A/B/Cs and seen above is one of
the airline's first at Logan International Airport, Boston in March 1975 in this shot by Tom Hildreth.