Bar Harbor Airlines Aeritalia ATR-42-320 N14804 (c/n 069)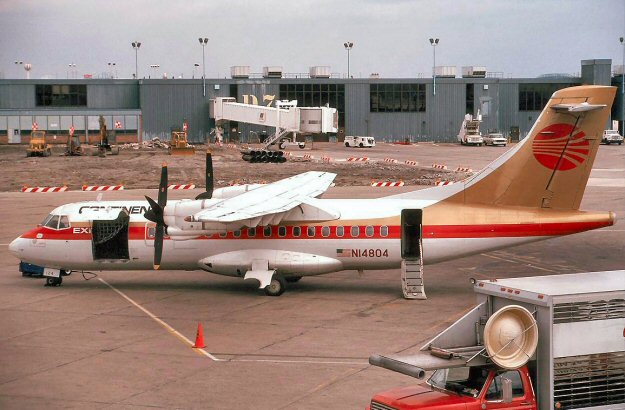 By 1987 Bar Harbor Airlines had entered into a code-share agreement with Continental Airlines
and consequently the fleet of ATR-42s they had ordered were delivered in full Continental Express
livery. Prior to that the airline had had a similar arrangement with Eastern and flew as Eastern
Express. N14804 was seen at Philadelphia International Airport in 1992 (above) by Frank C.
Duarte Jr. In 1987 Bar Harbor merged with Provincetown-Boston Airline which, by then, was
itself under the control of PEOPLExpress. When, in 1988, Texas Air Group merged with
PEOPLExpress, Bar Harbor continued operating as subsidiary under the Continental Express
banner and in 1989 moved its corporate offices to Houston. In the early new millennium Cont-
inental Express changed its name to ExpressJet at which tine the Bar Harbor Airlines entity disappeared.