Braniff Douglas DC-2s NC13713,13714,13716 and Lockheed 10A Electra NC14938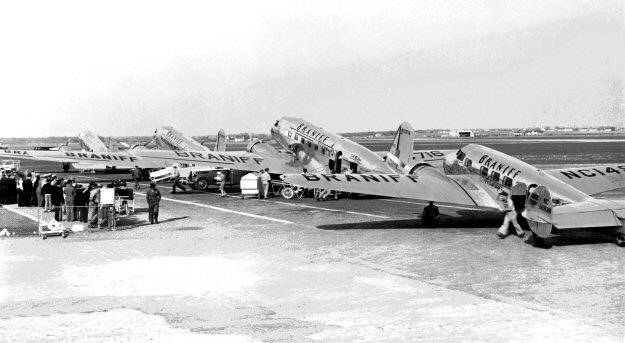 This fascinating photograph from Braniff Airways shows a line up of Braniff B-Liners amid a hustle
of activity at Love Field, Dallas, Texas in 1940. Nearest the camera is Lockheed 10A Electra
NC14938. Braniff did not receive its first DC-3s until 1946. Formed in 1930 by Thomas E. Braniff
the airline went on the serve the heartland of the USA with routes from Chicago to the Mexican border,
via St. Louis, Kansas City, Wichita Falls, Oklahoma City and Dallas/Fort Worth.