Braniff International Airways Lockheed L188 Electra II N9709C (c/n 1114

)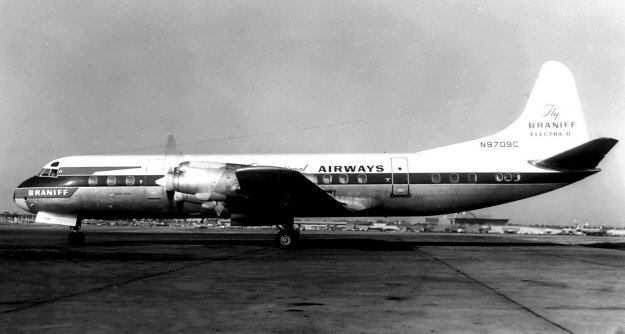 In 1959 Braniff received nine new Lockheed L188 Electras from the manfacturer. Prop-jet service
was inaugurated on June 15 of that year from San Antonio to New York's Idlewild (JFK) Airport with
a stop in Dallas. N9709C, is seen here taxiing on the ramp at Dallas' Love Field. It served with the
airline for ten years after which it saw service with Air California. This photograph is by Douglas Olsen
via the Jennifer Gradidge collection.