Braniff Airways Douglas DC-3 NC21776 (c/n 2182)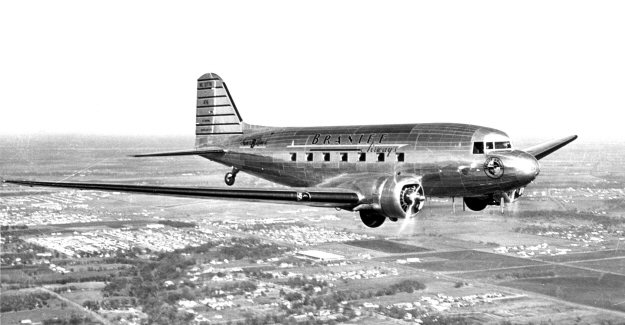 Braniff Airways DC-3 N21776 in the original B-liner insignia, photographed over a rather under-
developed Dallas in 1940. Delivered to Braniff in 1939 it miracously went unscathed throughout
the war years (it was never requisitioned) and was sold to Lloyd Aereo Bolivano as CP-601 in
1964 after twenty-five years of devoted service. This photograph was acquired from Braniff
Airways in 1948.