Braniff Airways Douglas DC-2-112 NC13715 (c/n 1241)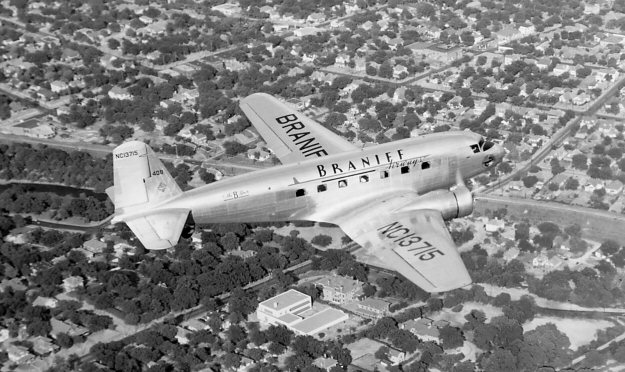 The DC-2s and DC-3s of Braniff were referred to as 'B-Liners'. This DC-2, seen flying over a
pre-War Dallas in this Braniff photograph, had a varied career. It was originally delivered to TWA
in June of 1934. It was sold to Braniff three years later when 'The Lindbergh Line' as TWA
dubbed itself in those days, received its DC-3s. As WW II got into its stride NC13715 was
impressed into the US Army Air Corps as a C-32A serial number 42-70863. Upon being
decommisioned it went to Northeast Airlines (why not back to Braniff?), but almost immediately
(within a few days) was on the fleet of American Airlines. It was last seen at Burbank in 1947
and presumably broken up.