Braniff International Airways Convair 340-32 N 3419 (c/n 62)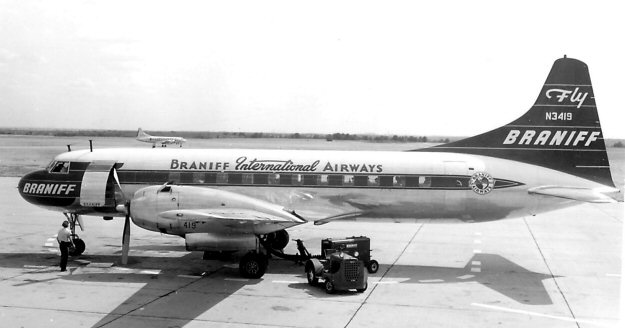 Seen above is Braniff Airways Convair 340 N3419 on the ramp at Love Field, Dallas, Texas.
Although United Airlines were the launch customer for the Convair 340, Braniff were actually the
first to start service with these upgraded Convair-liners, commencing on November 1, 1952.
With the advent of the CV340, Braniff embarked on a brand new livery. Eventually all aircraft
were to be repainted. This shot is from the Jennifer Gradidge collectiion.