Avalon Air Transport Sikorsky S-43 N326 (c/n 4342)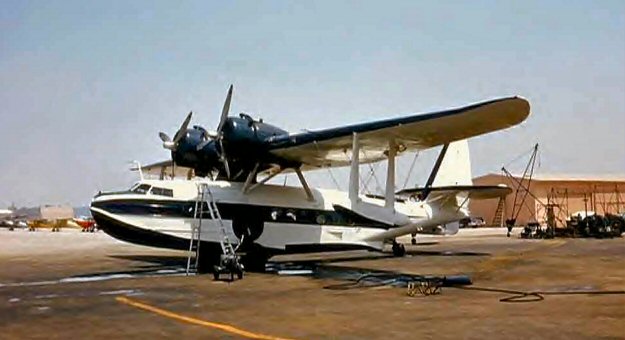 This was the former NC53294 and was acquired by AAT in the early 1950s, who later re-registered
it into their series as N326.. This interesting old bird was built as a US Navy Sikorsky JRS-1, BuAer
number 1059. After plying the Catalina channel for almost a decade it crashed and sank whilst landing
at Avalon Harbor in 1959. This image is courtesy the Chris Bell collection.