Avalon Air Transport Douglas DC-3 N330 (c/n 4479)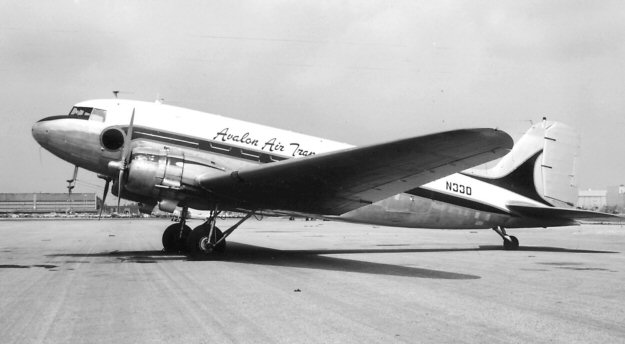 C/n 4479 was built as a C-47-DL for the U.S. Army Air Corps, serial number 41-18417. It went
to the West Indies Division of Air France in 1956 as F-OART. (What had it been doing since 1945?).
Avalon Air Transport purchased it in 1958, possibly to provide service to Santa Catalina's airport
when the weather was too rough for the Grummans. In truth, the journey from the airport to Avalon
town is a rather tortuous one and airlines trying to provide service to it met with short shrift. When I
took this photograph in 1959 clearly no attempt had been made to disguise the Air France livery.
N330 was sold to a private buyer in 1963. It then wound its way over to North Africa and was last
seen lying derelict at Palma, on Spains' Mallorca island in the late 1990s.