Avalon Air Transport Vought-Sikorsky VS-44A N41881 (c/n 4401)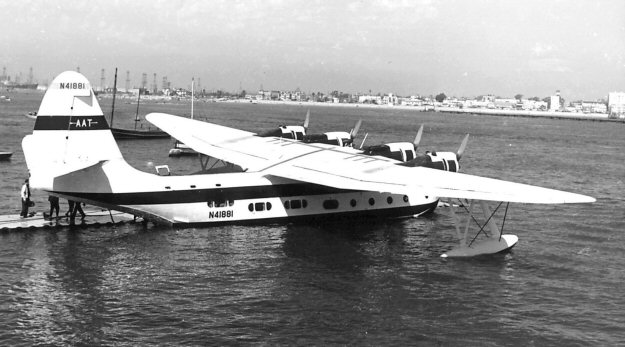 This VS-44 was one of three originally built for American Export Airlines, who named it
"Excambrian". After service in WW II, Dick Probert had learned that it was left to rot tied
down in Lima, Peru. He rescued it, and registered it to Avalon Air Transport in 1957. Since
it was a true flying boat (i.e. not an amphibian), it had to be docked at Wilmington, where my
shot was taken in 1959 (close to where the

"Queen Mary"

now is).. After almost ten years
of admirable service with AAT it went on to serve with Antilles Air Boats in the US Virgin Islands.
After a mishap in 1969 it was once again restored and is now a resident in the New England Air
Museum at Windsor Locks, Connecticut.