Aspen Airways Convair 440 N4812C (c/n 105)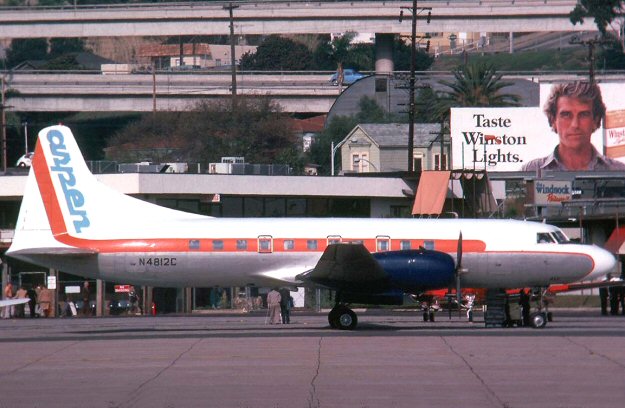 In 1970 Aspen acquired four former Delta Air Lines Convair 340s which had been upgraded to
440 standard. As such, they were not true "Metropolitans". These were augmented in 1975
with a fifth such machine. This one has retained the dark blue engine naceeles favored by Delta.
By the late 1970s the airline had gained access to both Lake Tahoe Airport, in California, and also
to Reno, Nevada, the latter on an unscheduled basis. Seen above in this shot by Frank C. Duarte
Jr at San Diego's Lindbergh Field in January 1978 is Aspen's first 440, deplaning passengers from
a "gambling junket" charter to Reno.