Aspen Airways Convair 580 N5814 (c/n 129)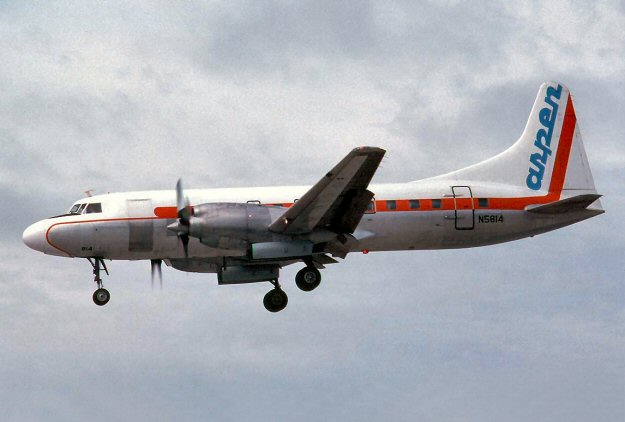 In the mid-1970s, in seeking to upgrade from their Convair 340/440s, Aspen acquired a fleet of
Convair 580s. These were not reworks of their existing Convairs, but 580s recently converted by
General Dynamics from some old ex-United Convair 340s. Aspen's own 340s actually continued
with the airline in conjunction with the new 580s for several years before being sold off. These ex-
United 580s were later augmented with some ex Allegheny 580s resulting in a total employment of
some 16 of these Allison turbo-propped airliners at one time or another. Seen above is N5814
wearing the original Aspen livery, landing at San Diego on an overcast day in May 1977 in this image
by Frank C. Duarte, Jr.
.