American Overseas Airlines Douglas DC-3 N90908 (c/n 13783)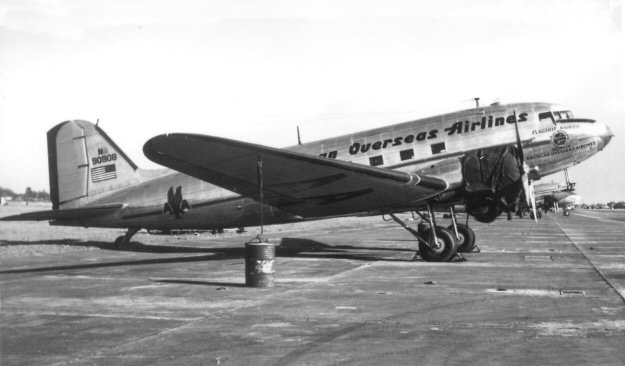 American Overseas Airways maintained two DC-3s at London's Heathrow Airport from 1946 until
1950, when the airline merged with Pan American, and the latter airline took them over. I am not
sure what their role was. The above shot was taken by F/L D.A.S. MacKay at Heathrow in 1950,
just after "NC" had been changed by the FAA to become "N". The other machine was N90909.
The fact that this aircraft is named "

Flagship

Nairobi

" might indicate they were used on extension,
or shuttle type runs between London and Africa. This may, or may not have been the case.