American Airlines McDonnell Douglas MD-82 N7535A (c/n 49989)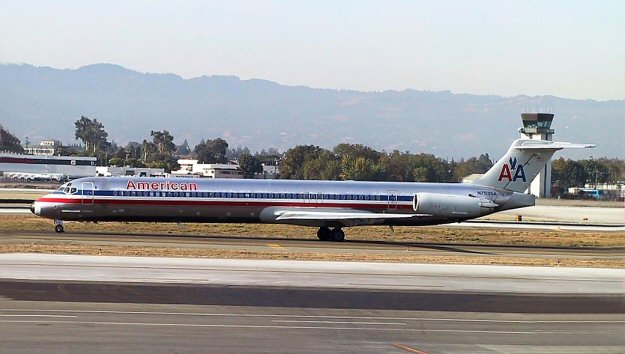 I have always thought that the MD-80 series was a stretch too far. Other than high speed research
aircraft the concept of the length (147 ft) being more than the span (107 ft) seems alien to passenger
aircraft! However, the success of this variation of the DC-9 clearly indicates the engineering genius
which produced it. The definitive DC-9 Super 80 was launched in October of 1977, some ten years
after McDonnell took over from the design's originator, the Douglas Aircraft Company. American
introduced the type as their standard intermediate range airliner in 1983. N7535A was delivered
at the end of 1990 and it is seen above in another of Manas Barooah's fine studies taken at San Jose
International Airport, this one in November of 2002. It was 12 years old at the time but still looking
very good. Compare this to the DC-7 which lasted a mere five years!