American Airlines Douglas DC-2-120 NC14278 (c/n 1311)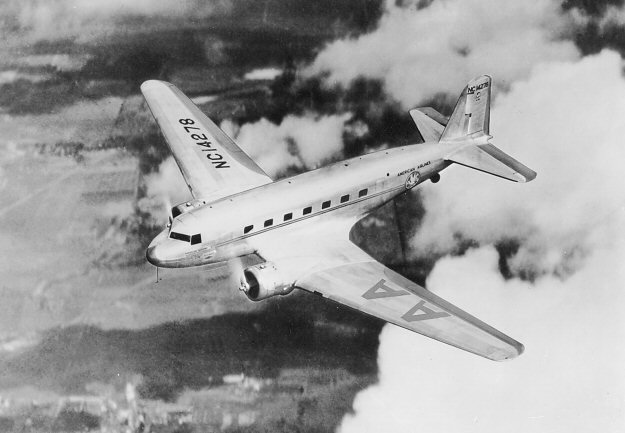 Clearly the Douglas DC-2 was, to the 1930s, what the Boeing 707 was to the 1960s. It literally
changed the whole aspect of air travel. Although the original DC-1, developed in conjunction with
TWA, was revolutionary, the DC-2 was a vast improvement. It wasn't long before all the major
airlines, American included, realized they just had to have this new, 14 passenger airliner. Just as
they were touting the luxuries of the sleeper version of the Curtiss Condor, along came an aircraft
which immediately obsoleted the likes of these earlier machines. It was at that time (1935) that
American Airlines began painting the control surfaces of their Douglas aircraft in the orangey-red
hue which was to become their trademark color. On the above shot (acquired from American
Airlines in the 1940s) the effect isn't too bad, but on some photographic images I have seen, these
red ailerons can blend in with the background giving the wing what appears to be a cut-out on the
trailing edge, imparting a very odd impression.