American Airlines McDonnell Douglas DC-10-10 N126AA (c/n 46947)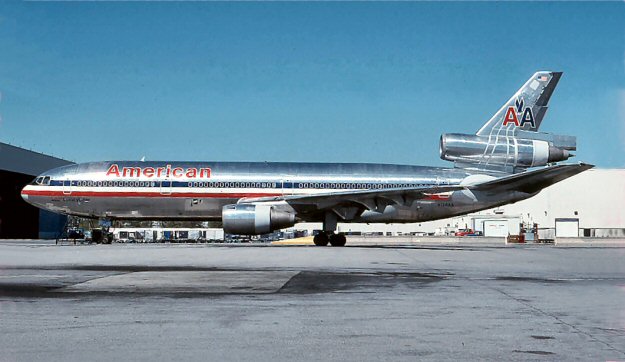 In 1966 American Airlines issued a specification for a large-capacity civil transport. Armed with
an order for 25 plus an option for a similar quantity from American, and an option for 25 from
United, the McDonnell Aircraft Company proceeded with the design of this large tri-motored jet.
American received their first machines at the end of 1970 and they were flying the routes from L.A.
to Chicago and on to New York by the middle of 1971. N126AA, seen above at JFK in 1994 in
this shot by Joe Pries of the ATR Team, was the first of a second batch and wasn't delivered until
1978. It was withdrawn from American service in 2000 and leased to Hawaiian Airlines for two years.
By 2004 it had been converted to an all-freighter (AF) version and now flies for Fedex as N562FE.