American Airlines Fokker 100 N1400H (c/n 11340)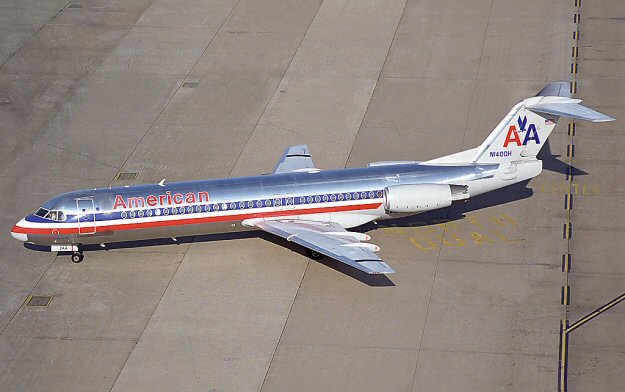 In November 1983 Fokker announced a successor to the F27 (the Fokker 50) and at the same
time launched a similar update to the F28 Mk 4000 series. The new airliner (which first flew in
1987) was designated the Fokker 100, roughly reflecting the passenger capacity. This elevated
shot of the of the first of some 85 to be ordered by American was taken by Dan Brownlee at DFW
(Dallas/Fort Worth) in August 2000. It illustrates well the pleasing lines and general configuration
of the machine.

Despite some on-going sales in the 1990s, the Fokker Company filed for bankruptcy
in 1996 and production of both the 50 and 100 models ceased. Although American still operates
the type, surplus aircraft have, from time to time, been mothballed at Mojave, California.